Extreme Networks simplifies enterprise networks with a controllerless, self-organizing, cloud-ready infrastructure consisting of innovative WLAN, VPN, router and switch solutions. Extreme Networks' solution is easily scalable, provides the highest levels of security, and reduces the cost and complexity of today's networks. In addition to the cloud solution, Extreme Networks also offers on-premise variants to his customers.
Advance With Us
At Extreme Networks, we are committed to making networking effortless – advancing how we live, work, and share. We push the boundaries of technology, leveraging the powers of machine learning, artificial intelligence, analytics, and automation.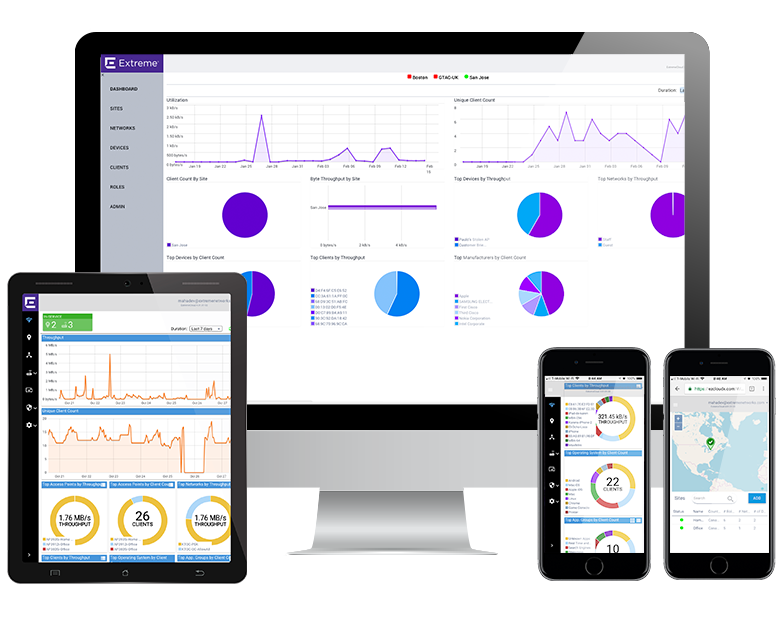 ExtremeCloud IQ
ExtremeCloud IQ is the industry's first complete cloud management solution that leverages machine learning (ML) and artificial intelligence (AI) to provide enterprises with visibility, control and automation across the entire network.
The ExtremeCloud IQ application can be run from the public cloud as well as the private cloud or on premise. This way, ExtremeCloud IQ offers companies a high degree of flexibility to achieve their business objectives.
XiQ Connect
Especially for small network sizes, Extreme Networks has launched Connect, a new product line for small installations that is tailored to the needs and budget of small and medium-sized customers.
Enterprise Class Connectivity
Network Device & Client Monitoring
Auto Provisioning Tools
802.1X and PSK secured networks
Implemented in just six steps and equipped with the basic features of Extreme Networks, Extreme Networks Connect promises high-performance WLAN for every need!
And all at an unbeatable price!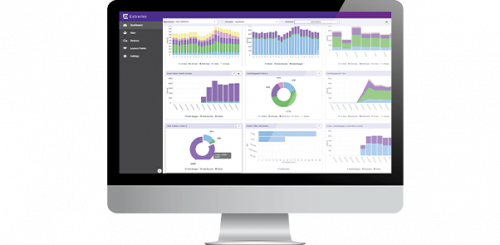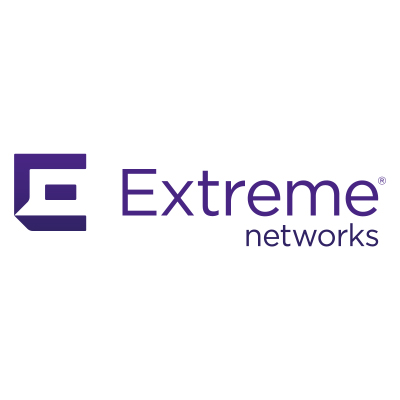 Extreme Networks Preiserhöhung
As a result of global component price increases caused by worldwide supply chain shortages, a price increase on certain Extreme products will take into effect.
WLAN coverage

Wireless LAN networks are playing an increasingly important role in corporate IT and are becoming the standard alongside wired LAN. This is due both to the increasing number of mobile end devices and to their widespread use in the private sector and the resulting acceptance by employees.