HP Enterprise helps customers use technology to slash the time it takes to turn ideas into value. In turn, they transform industries, markets and lives. Some of the customers run traditional IT environments. Most are transitioning to a secure, cloud-enabled, mobile-friendly infrastructure. Many rely on a combination of both. Wherever they are in that journey, Hewlett Packard Enterprise provides the technology and solutions to help them succeed.

Increase efficiency with IoT
Thanks to the rapid increase in the number of devices, it is possible to gain insights more quickly by connecting unconnected objects. HPE solutions for the Internet of Things (IoT) offer new ways to increase efficiency, customer loyalty and develop new business opportunities through better insight at the Intelligent Edge.
Wired and wireless solutions that keep your business connected
Small businesses are focusing primarily on mobile devices. End-user wireless solutions don't meet the needs of your mission-critical voice, video, and cloud applications, but enterprise-class solutions require more technical support staff than your company has available. HPE Small Business Solutions: fast and reliable business-class wireless connections designed specifically for small businesses. They are easy to configure and manage, without the need to call in experts.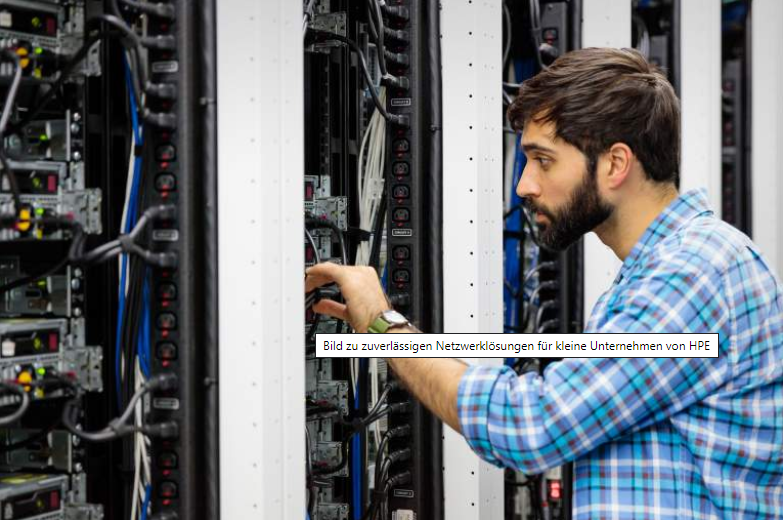 Simple and reliable switching
You get a secure and reliable network that is easy to configure and manage, and can be maintained with a limited number of IT staff. HPE OfficeConnect switches are cost-effective and scalable. They meet the networking needs of small businesses at every stage of business growth.


Data Center Networking and Architecture for Digital Transformation
---
Data center networks are evolving rapidly as companies launch digital initiatives to transform their businesses. We at HPE know: For IT managers, the network is critical in harnessing the potential of the new, high-performance applications at the heart of these initiatives.
FlexFabric
Converge data centre assets, respond to dynamic workloads, fully exploit virtualisation and SDN technologies and provision multi-tenant cloud environments at the speed of software.