With N-able, Managed Services Providers (MSPs) can efficiently support their customers in digitisation. A flexible technology platform and powerful integrations make it easy for MSPs to monitor, manage and secure their customers' systems, data and networks. Our growing portfolio of security, automation and backup and recovery solutions is aimed at IT service management professionals. N-able simplifies complex environments and empowers customers to take control of their own problems. We provide comprehensive, proactive support in the form of helpful partner programmes, hands-on training and growth-enhancing resources. This enables MSPs to deliver high-quality services and grow their success.
All-in-one Management Tools 
N-Central
N-able MSP N-Central provides all the tools for your managed services for enterprise customers consolidated into one dashboard so you can manage complex IT environments with little effort and quality.
MSP Remote Monitoring & Management
The perfect entry into the world of managed services - N-able MSP Remote Monitoring & Management gives you a comprehensive IT tool that goes far beyond conventional IT monitoring. Innovative features allow you to automate routine tasks such as patch management of operating systems and applications, making your support time management more effective.

Free Trial

Learn More
Cove Data Protection – mit Standort Schweiz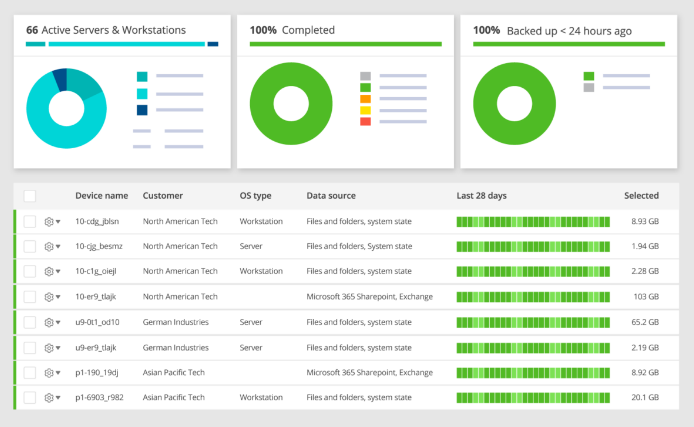 N-able MSP – Cove Data Protection
N-able MSP – Cove Data Protection ist Ihre Plattform für Datensicherung als Managed Service. Mit dieser Lösung bieten Sie Ihren Kunden zuverlässige Sicherung von Systemen und Daten im Schweizer Rechenzentrum, sowie vor Ort, ohne Medienwechsel und -transporte. Definieren Sie eigene
Sicherungsziele im eigenen Rechenzentrum oder der Kundenumgebung.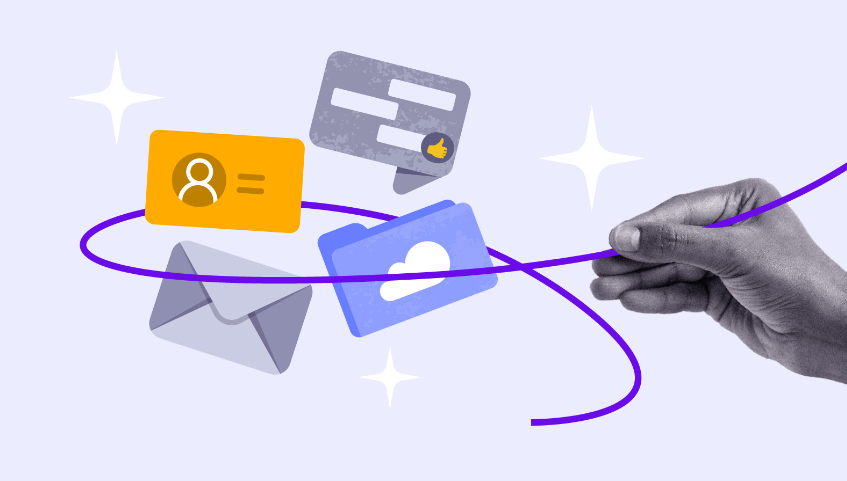 N-able Cloud User Hub
N-able Cloud User Hub lets you tame the cloud and manage your Microsoft 365 cloud solutions in one convenient dashboard. Beat the chaos and automate the tasks that used to take up most of your day. This infographic will explain how N-able Cloud User Hub empowers Microsoft Cloud Service Providers to easily deploy, manage, automate, and report on Microsoft 365 Cloud solutions.
Free Trial
More information
Passportal & Documentation Manager
With N-able MSP Passportal & Documentation Manger, you can use your platform for secure password management and IT documentation that is explicitly tailored to the needs of managed service providers. The cloud-based, multi-tenant dashboard minimizes the risks associated with creating, using, and storing credentials.
Request Offer
Book a Demo
Learn More
EDR (Sentinel One)
With N-able MSP EDR: Endpoint Detection & Response, you get endpoint protection that goes beyond prevention. It helps you prevent, detect and respond to new threats as they emerge. You get an IT tool that gives you visibility into all malware activity throughout its lifecycle and, in the event of a successful malware attack, enables you to recover your customers' systems.
Request Offer
Book a Demo
N-able N-Sight Release Notes
N-able has released a new Windows RC Agent (v10.13.0) with improvements to the monitoring components. They have also updated the new Add Device Wizard to make it easier to use with Linux. In addition, the Remote Background Manager (RBM) has been significantly improved. In addition, N-able created a helpful video to explain the recent improvement to N-sight's integration with Apple Business Manager: True multi-tenancy support for Apple Push Certificates.
See all the improvements in this video. It's been a busy summer!