Über Progress
Progress erstellt Plattformen für die Entwicklung von strategischen Geschäftsanwendungen, und bietet Tools für das Erstellen anpassbarer Anwendererlebnisse, eine serverlose Cloud-Lösung zur Entwicklung von modernen Anwendungen, führende Datenkonnektivitätstechnologie, Web Content Management, Lösungen für Geschäftsregeln, sicheren Datenaustausch, Netzwerk-Monitoring und eine Machine-Learning-Lösung. Unabhängige Software-Anbieter, Unternehmenskunden sowie Entwickler Weltweit verlassen sich auf Progress.
Progress: Who We Are
A look at the company, what they do and why they do it, in the words of those who know best - the people who work theren.
WhatsUp Gold
WhatsUp Gold ist eine mehrfach Preisgekrönte Netzwerk-Monitoring-Lösung zur Überwachung von Netzwerken, Servern, virtuellen Umgebungen und Anwendungen.
Die Lösung kann mit mehreren Plugins wie zum Beispiel Konfigurationsmanagement und Netzwerk-Traffic-Analyse erweitert werden. Eine interaktive Topologie-Map zeigt Konnektivitäten und Abhängigkeiten, sodass Benutzer weniger und intelligentere Benachrichtigungen erhalten. Benutzer erkennen sofort, was aktiv und was inaktiv ist, und erhalten einen umfassenden Einblick in den Status von Geräten, Systemen und Anwendungen, ob lokal oder in der Cloud. Durch proaktive Benachrichtigungen per SMS, E-Mail, Web oder Slack werden Benutzer über entstehende Probleme informiert, noch bevor sie von Benutzern gemeldet werden. Einfache Integration in andere Systeme wird durch eine leistungsstarke REST-API zur Arbeitsautomatisierung.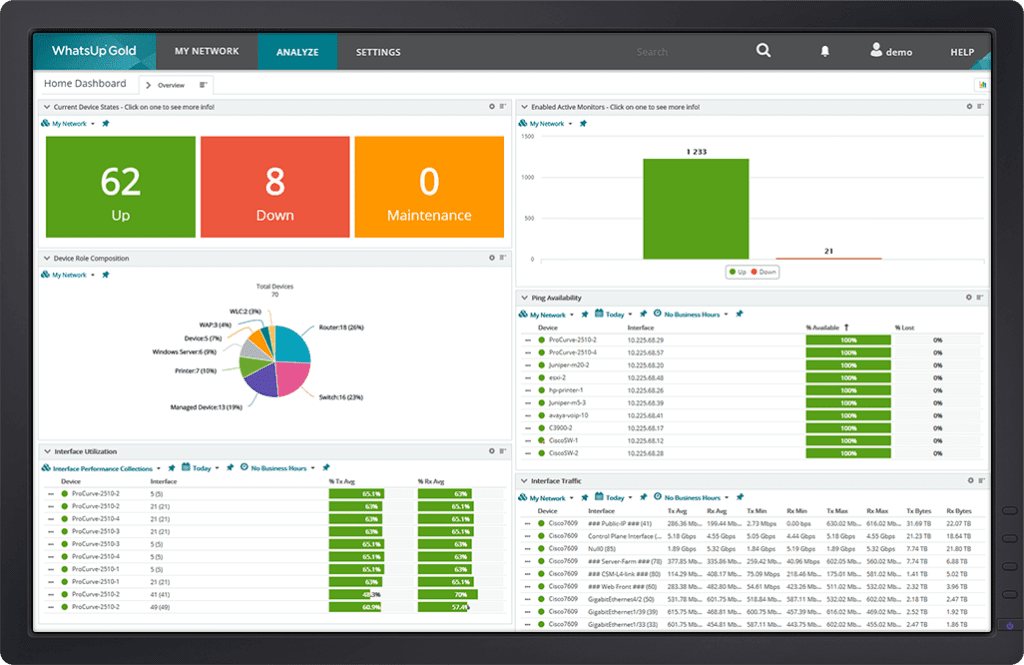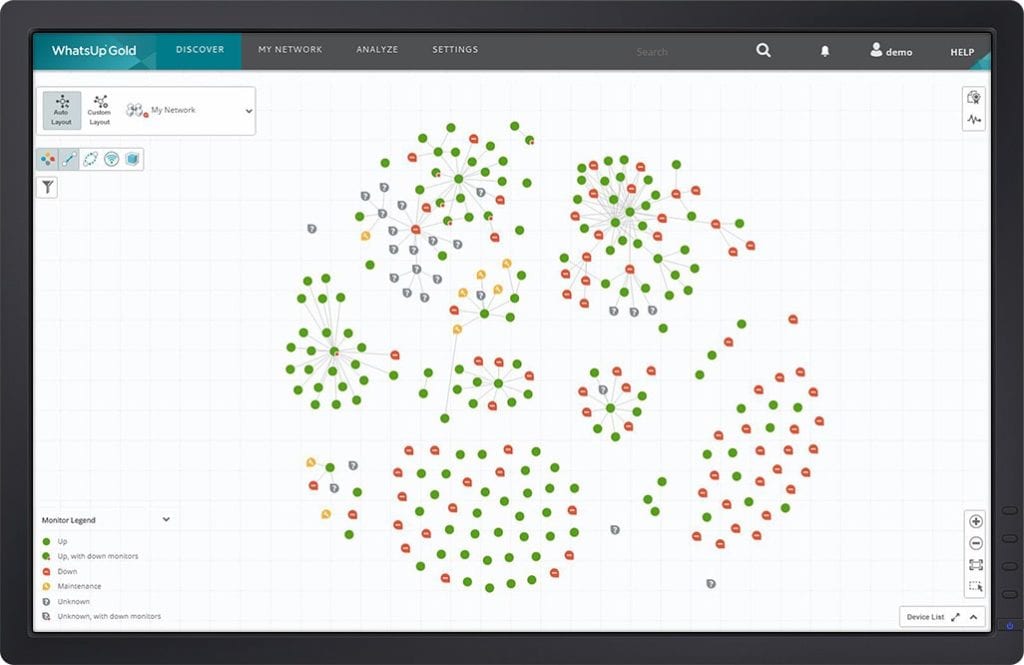 Mit dem Release von WhatsUp Gold 2022 hat Progress nicht nur die Sicherheit und Benutzerfreundlichkeit verbessert, sondern bietet mit der Integration mit Flowmon und Microsoft Teams auch neue leistungsstarke Funktionen zur Analyse von Datenverkehr, Sicherheit und Warnmeldungen.

WhatsUp Gold Free Edition verfügbar
Progress bietet ab sofort eine kostenlose Einstiegsversion von WhatsUp Gold an. So haben Sie als Partner die Möglichkeit die Preisgekrönte Monitoring-Software für bis zu 20 Server, Netzwerkgeräte oder VMs kostenfrei zu nutzen und Ihren Kunden einen echten Mehrwert zu bieten.
Testen Sie jetzt die Vorteile der bestehenden Netzwerküberwachungslösung der Branche im Wert von zwanzig (20) Punkten kostenlos und ohne jegliche Verpflichtung.
Nach 12 Monaten kann die Lizenz kostenlos verlängert oder in ein Upgrade auf eine kostenpflichtige Version umgewandelt werden. Eine Neuinstallation ist beiden Fällen nicht notwendig.
MOVEit Transfer
MOVEit Transfer allows you to consolidate all file transfer activities into a single system, providing greater management control over key business processes. It provides the necessary security, centralized access control, file encryption, and activity tracking capabilities to ensure operational reliability and compliance with SLA, internal governance, and regulatory requirements.

MOVEit Automation
Used in conjunction with MOVEit Transfer or FTP systems, MOVEit Automation provides advanced workflow automation capabilities without requiring additional scripting. MOVEit Automation accelerates the deployment of new services and the addition of new external file exchange partners by shortening development time while significantly reducing the likelihood of errors.

MOVEit Cloud
Our MFT-as-a-Service offering combines the comprehensive security, reliability and compliance of MOVEit Transfer with the convenience of a cloud-based service. MOVEit Cloud is certified by external auditors and meets PCI and HIPAA requirements. It offers the same advanced security features as MOVEit Transfer and ensures DSGVO compliance for transfer activities involving external files containing personal data.