The people we all rely on to make the world go round – they rely on Thales. In a world that is increasingly fast-moving, unpredictable and full of opportunities, they come to us with big
ambitions: to make life better, to keep us safer. Combining a unique diversity of expertise, talents and cultures, our architects design and deliver extraordinary high-tech solutions. Solutions that make
tomorrow possible, today. From the bottom of the oceans to the depths of space and cyberspace, we help our customers think smarter and act faster - mastering ever greater complexity and every
decisive moment along the way.
Infinigate x Thales - A strong partnership
With a strong partnership, innovative solutions and services and a lot of passion, Thales and Infinigate have been successfully working together for years to make the world a little bit safer. Learn more in the conversation between André Koitzsch and Mike Tolido.
Reliable protection for sensitive data
With Thales, you have the right partner to protect your sensitive data - whether in the data centre or in the cloud!

(Video is in german)
The people we all rely on to make the world go round - they rely on Thales
Digital transformation is reshaping industries as more and more organizations look build their businesses using the cloud, data and software. The success of these transformations
will ultimately depend on whether these digital services, identities, and billions of transactions can be secured and trusted. At Thales Cloud Protection & Licensing, we are at the heart
of making this new digital world possible, providing decisive technology for decisive moments. As the worldwide leader in digital security, we protect more data, transactions and identities
than any other company and enable tens of thousands of businesses and organizations deliver trusted digital services to billions of individuals around the world.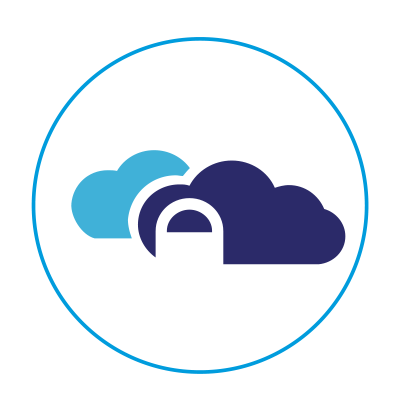 Cloud Security
Confidence in data security is essential, whether it's accessing cloud services or storing data across multiple cloud environments. You can rely on Thales to deliver simple, secure access and encryption solutions to protect sensitive data in any cloud.
How will you secure your data in the cloud?
Thales Data Protection On Demand
Thales Data Protection on Demand is a cloud-based platform that provides a wide range of Cloud HSM and key management
services through a simple online marketplace. With Luna Cloud HSM and key management services on Data Protection on
Demand (DPoD), security is made simpler, more cost effective and easier to manage because there is no hardware to buy, deploy
and maintain.
Security is now even simpler, cheaper and easier to manage because there is no hardware to buy, deploy and maintain. Simply provide the protection you need at the click of a mouse. Add users and devices and get reports on usage in minutes. Choose the security service you need from a growing range of cloud-based security applications, including hundreds that use the industry-standard PKCS11.
Install and manage service modules for encryption and key management, on-demand and cloud security modules.
Focus on services instead of hardware
Provision within minutes instead of days
Buy only what you need and reduce your costs.
Data protection everywhere
Real-time reporting and transparency
Easy integration into existing applications, IT infrastructures and services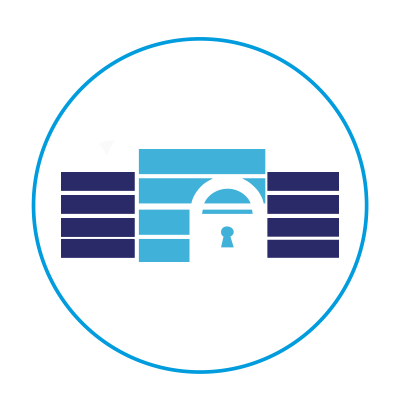 Data Encryption
Securing sensitive data is a priority for every organization. Whether your data is at rest, in motion, or in use, you can rely on Thales to enable the most effective encryption strategies for your enterprise environments. Does your enterprise have an encryption strategy?
Thales CipherTrust Manager - Enterprise Key Management
CipherTrust Manager offers the industry leading enterprise key management solution enabling organizations to centrally manage encryption keys, provide granular access control and configure security policies. It manages key lifecycle tasks including generation, rotation, destruction, import and export, provides role-based access control to keys and policies, supports robust auditing and reporting, and offers developer friendly REST API.



Thales CipherTrust Data Security Platform
The CipherTrust Data Security Platform integrates data discovery, classification, data protection and unprecedented granular access controls, all with centralized key management. This solution removes data security complexity, accelerates time to compliance, and secures cloud migration, which results in less resources dedicated to data security operations, ubiquitous compliance controls, and significantly reduced risk across your business.
Thales Luna Network HSM
Secure your sensitive data and critical applications by storing, protecting and managing your cryptographic keys in Thales Luna Network Hardware Security Modules (HSMs) - high-assurance, tamper-resistant, network-attached appliances offering marketleading performance. Contact us to learn how you can integrate Luna Network HSMs into a wide range of applications to accelerate cryptographic operations, secure the crypto key lifecycle, and provide a root of trust for your entire encryption infrastructure.



Thales Payment HSMs - Thales payShield
payShield 10K is a payment hardware security module (HSM) used extensively throughout the global payment ecosystem by issuers, service providers, acquirers, processors and payment networks.
It plays a fundamental security role in securing the payment credential issuing, user authentication, card authentication and sensitive data protection processes for both face-to-face and digital remote payments .
Thales CipherTrust Cloud Key Manager
Take control of your cloud encryption keys. Many infrastructure-, platform-, and software-as-a-service providers offer data-at-rest encryption capabilities with encryption keys managed by the service provider.
Meanwhile, many industry or internal data protection mandates, as well as industry best practices as defined by the Cloud Security Alliance, require that keys be stored and managed remote from the cloud service provider
and the associated encryption operations. Leveraging cloud provider BYOK API's, the CipherTrust Cloud Key Manager reduces key management complexity and operational costs by giving customers lifecycle control of
encryption keys with centralized management and visibility.


CipherTrust Transparent Encryption
Safeguarding sensitive data requires much more than just securing a data center's on-premises databases and files. The typical enterprise today uses three or more IaaS or PaaS providers, along with fifty or more SaaS applications, big data environments,
container technologies, and their own internal virtual environments and private clouds. To further complicate the problem, cyber-attacks have grown in sophistication and power. New compliance and regulatory mandates around protection of sensitive information keep on coming, and existing regulations have become more stringent.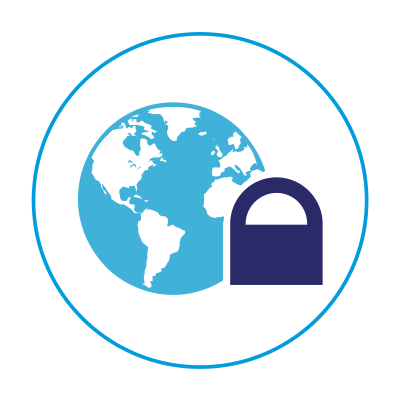 Access Management & Authentication
Moving applications to the cloud brings not only increased risks of data breaches but also the challenges of simplifying access for users and enabling compliance. Regardless of the size of your business, you can rely on Thales to deliver secure, trusted access to all cloud services. Do you have secure access to all of your cloud services?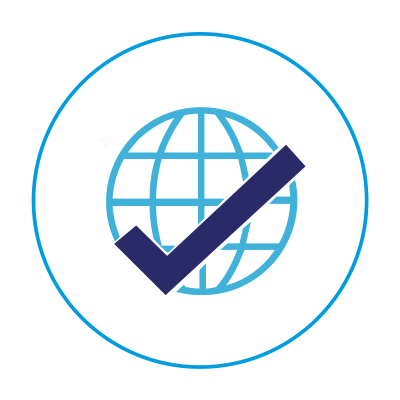 Compliance & Data Privacy
Data security regulations present an increasingly complex challenge for global organizations. Wherever you operate and whatever the regulation, you can rely on Thales to help you achieve and maintain compliance, improving your security and managing your risk. Is your business ready for today's data compliance challenge?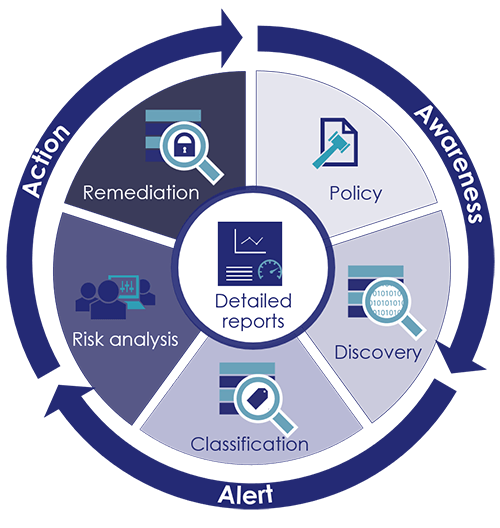 Thales CipherTrust Data Discovery and Classification
The crucial first step in compliance is to understand what constitutes sensitive data, where it is stored, and how it is used. If you don't know what data you have, where it is, and why you have it, you cannot apply effective policies and controls to
protect it. Thales CipherTrust Data Discovery and Classification provides a comprehensive set of built-in templates that allow you to efficiently locate regulated data, both structured and unstructured, across the cloud, big data, and traditional data stores in your enterprise. A single pane of glass allows you to get a complete understanding of your sensitive data and its risks, so you can make better decisions about closing your gaps, prioritizing remediation, or securing your cloud transformation and third party data sharing.