SonicWall SNSA SonicOS 7.0 (English)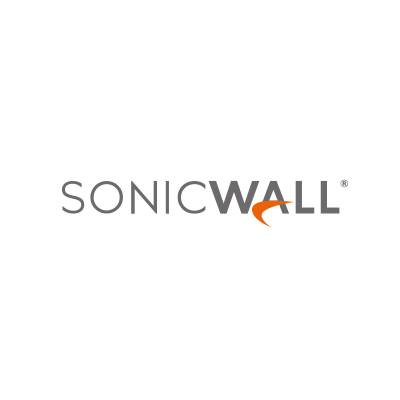 1.890,00 CHF *
exkl. MwSt.
Beschreibung
Beschreibung
SonicWall SNSA training has been completely redesigned and is newly built on SonicOS 7 to reflect the configuration and navigation of Gen7 appliances.

The new SonicWALL Network Security Administrator training gives a comprehensive insight into the SonicWALL unified threat management (UTM) appliances from SonicWALL. The focus is placed on Hands-On Labs, installation, configuration and troubleshooting. Also, you will get an insight into important security features such as DPI-SSL scanning and SonicWALL capture ATP.


The certification training is divided into three phases:


Preparation


As a preparation for this training there are 8 eLearning modules available, which you can complete on the SonicWALL University. This e-learning is not part of the two-day certification training. We recommend you carry out these modules before starting the training (approx. 4 hours) because these modules contain important theoretical information to the ILT.


Instructor Led Training (ILT)

During the two-day ILT you'll learn the installation, configuration, and troubleshooting of SonicWALL firewall appliances in Hands-On Labs. All labs are realistic and simulate examples of a growing company with increasing infrastructure requirements.
Exam
Upon successful completion of the eLearning modules and of the ILT, you get access to the certification exam by SonicWALL. This is not part of the two-day ILT. The certification exam will be completed on the SonicWALL University. The exam is closed book and virtually proctored.



Requirements:
A personal MySonicWALL account (no general company account)
The registered email address must be reported at registration
The activation key for the exam and the eLearning modules are linked to the personal MySonicWALL account
Access to the mailbox which was registered at MySonicWALL
eLearning modules successfully completed
Notebook with VMWare Player oder Hyper-V


Solid basic knowledge in the following areas:
Network topologies
TCP/IP
Network addressing
Subnet masks
Routing / switching


Basic knowledge in the following areas:
Zone based firewalls
VPN / IPSec
NAT
Eigenschaften
Sprache:

Englisch

Veranstaltungsart:

Zertifizierungstraining

Zielgruppe:

Reseller

, Techniker