Altaro was founded in 2009 and since then has developed rapidly and continuously. More than 7'000 partners worldwide trust Altaro products and support more than 40'000 companies. In addition to a very high product quality, the focus is especially on user support. The support is not limited to the pure support of Altaro VM Backup but also includes support in the environment of Hyper-V and VMware. 99% customer satisfaction with the support confirms this impressively! Since 2021 Altaro belongs to Hornetsecurity
VM BACKUP
VM Backup (previously Altaro VM Backup) - Data Loss and Ransomware Protection



VM Backup is a powerful, reliable and easy-to-use backup and replication solution for Microsoft Hyper-V and VMware virtual machines (VM) and Windows physical servers to protect against data loss in the enterprise. The award-winning service includes reliable, efficient and scalable functionality.
More information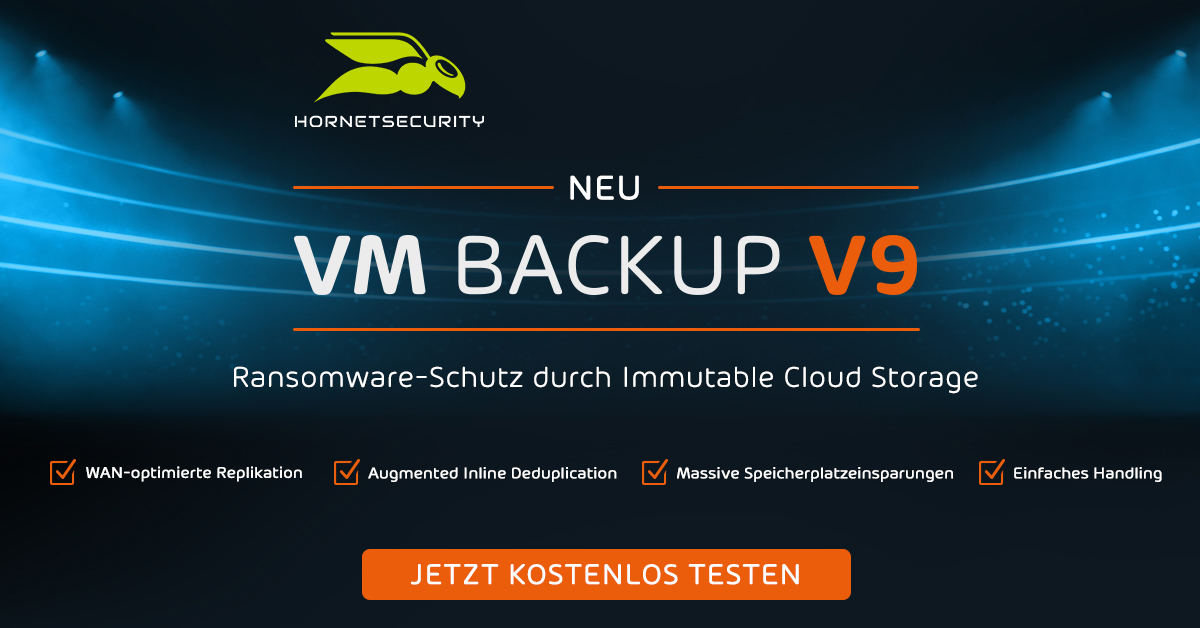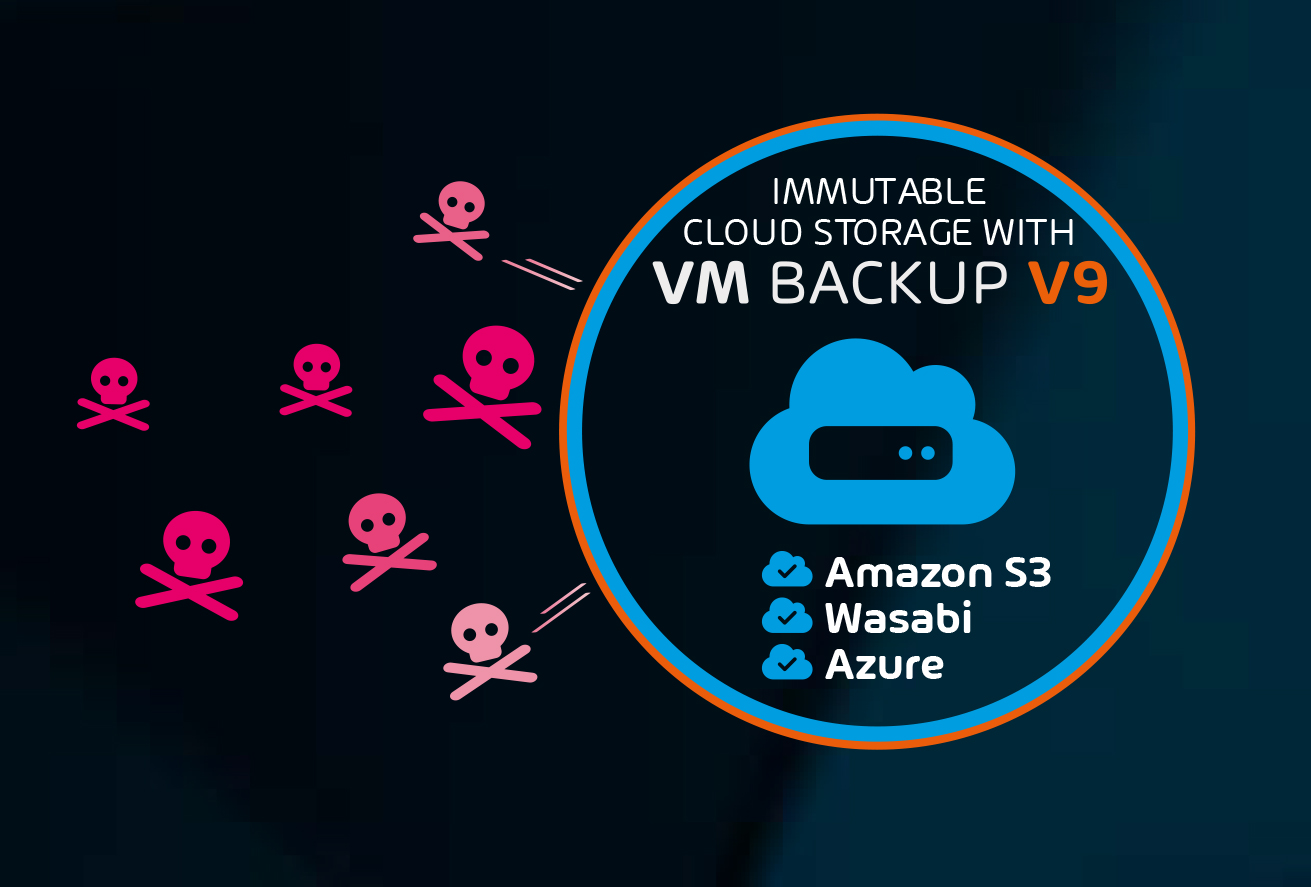 VM Backup V9 - Ransomware protection through Immutable Cloud Storage
Ransomware attacks are on the rise and it is more important than ever to protect your data from cyber criminals. With VM Backup V9, you can secure your backups via Immutable Cloud Storage. This means that your data cannot be deleted, changed or removed by anyone for a certain period of time.
The advantages:
Tamper-proof backup data as long as it is under the defined Immutable Policy
Protection against ransomware attacks - Additional protection for your data beyond the existing offsite storage functionality
No need to retain unnecessary data and incur high costs as retention works seamlessly with the cloud repository